Since Hunan Satellite TV's "Chinese Restaurant - First Season" brought the fire to Koh Chang, the original unidentified Koh Chang has become a point that many fans want to punch. However, how can we play like Zhao Wei on the island, a guide, revealing secrets from transportation, accommodation and play.
Koh Chang
As the second largest island in Thailand, Koh Chang does not have a high reputation in Phuket and Koh Samui. Eastern Thailand has always been a sparsely populated place, and tourism has not developed rapidly in the south. The name of the island in history only appeared in a naval battle in 1941. Even more than a decade ago, Koh Chang was still a relatively low-key, mysterious place. I don't know when the first batch of European and American tourists discovered this place, superior tourism and holiday resources, good dive sites, and the popularity of the island is growing. There are also 52 small islands around Koh Chang, and 47 of them are now classified as National Marine Parks together with Koh Chang.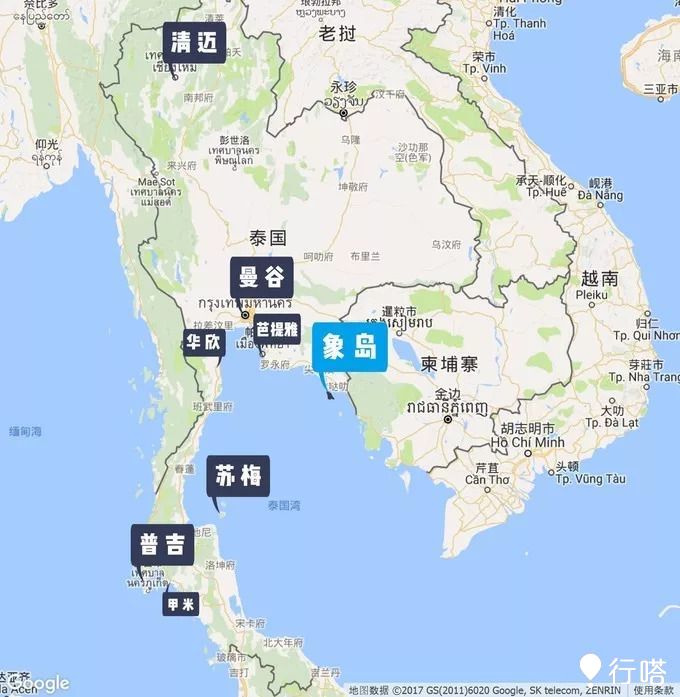 Surrounded by mountains, the undeveloped and destroyed islands are like a hidden world in time, a true paradise and an ecological paradise. The entire west coast is a pristine, unexplored and palm-filled beach. The waters of Ko Chang are uncontaminated and crystal clear, making them ideal for snorkeling. In addition to swimming and diving, you can rent a motorcycle to play on several waterfalls on the island. Visitors can not only play on the fine white sand beach, but also enjoy rainforest hiking, elephant riding, fishing, sailing, snorkeling and diving.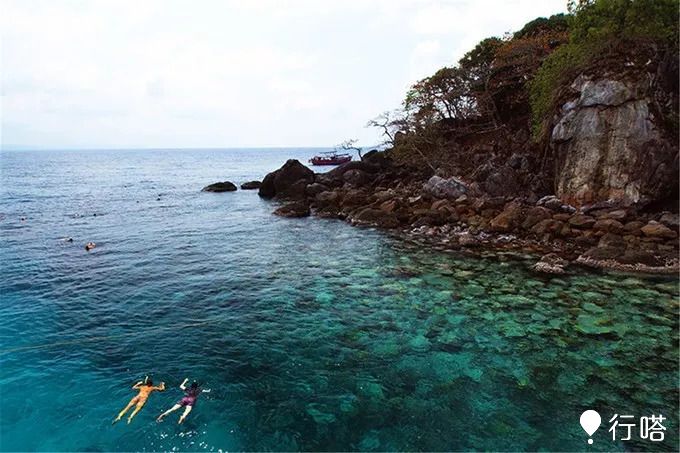 Netizen @遇嘻嘻: Come to Thailand, where you must go to see the beautiful Grand Palace in Bangkok, where you must go to the island to enjoy the sunshine holiday. The famous islands in Thailand are Phuket, Koh Samui, and other beaches such as Pattaya. I finally chose the destination - Koh Chang for three reasons. First, the first two islands are beautiful, but they all need to arrive by plane. The funds are insufficient (even students) and the train is too far away (11 hours or more, Thailand). Train you know, the ticket is not good to buy), Koh Chang can be reached by car in the city; Second, the beach and snorkeling of Koh Chang can be comparable to Phuket; the third reason is that although Pattaya is relatively close, it is too erotic. The beach is not good, not my food, and the quiet consumption of Koh Chang is also low. In the end, Koh Chang did not expect me, leaving me a very beautiful and happy memories.
Koh Chang recommended gameplay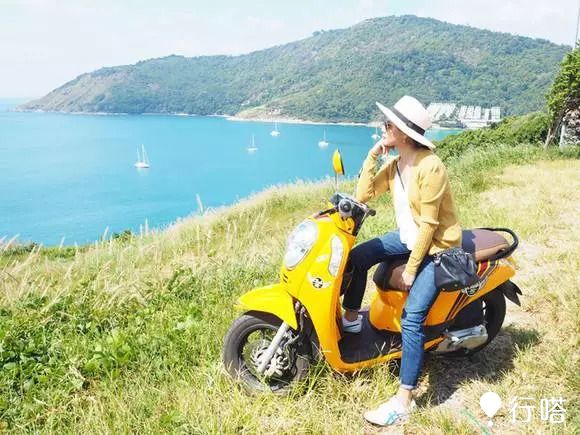 Riding a motorcycle around the island, enjoying the sun and the waves on the ups and downs
Renting a car in Koh Chang is cheap and there is no safety in technology. The road conditions are acceptable, and people are more disciplined. You can swim around the island for a day. If you have a good view, stop and watch the sea otter. 2 days is enough. The terrain of the island rises and falls, except for the coconut trees on the beach.
There are also large mangroves, and the scenery on the roadside is never boring. Whether you are walking alone or holding hands with two people, don't miss such a pleasant experience.
Elephant riding elephant, bathing with elephant
Koh Chang is called the elephant by its shape. It is the most suitable experience for a trip to Thailand. You can ride through the jungle trails, don't forget to have good music, your feet on the rough skin of the elephant, along with the streams and forests, all the way to the river where the elephants bathe, the naughty elephants will try their best Toss you into the water
Relax at the seaside spa
The people who choose Koh Chang must be the most relaxed tourists. Because here, in addition to the sun, the beach, the food, there is no project that challenges the physical strength. Many hotels and special spas and restaurants will have a few massage beds on the shore, so you can immerse yourself in 1-2 hours of complete relaxation in the sway of the sea breeze and the sound of the sea.
The best time to travel to Koh Chang is similar to that of Bangkok. The peak season in the peak season is also the best season of the year: November - February of the following year, this period is the peak period of the reservation, and must be booked at least one month in advance. There is not much rain in March-May but the climate is hot. The rainy season is from June to October. Many family hotels are not open at this time. Please pay attention when booking.
Dressing index can be worn in summer shorts in Koh Chang. If you go out to sea or snorkel in the mountains, girls who are afraid of drying can add a sunscreen. Prepare a sunscreen and replenish it every 3 hours.
Consumption and exchange rate The Thai currency unit is "铢", English Baht, pronounced "巴".
The consumption level of Koh Chang is not too high, but since most of the island's goods need to be shipped from the mainland, the price is still slightly more expensive than other islands in southeastern Bangkok. Please refer to the price in Beijing.
Redemption: (September 2018) 1 RMB = 4.7588 baht
The time difference is one hour slower than Beijing time, that is, noon Beijing time
12:00, 11:00 am Koh Chang time.
Koh Chang Attractions
Tourists mainly operate in the west and south of Koh Chang. There are 5 main beaches on the island. From north to south, it is White sand beach, Pearl Beach, Klong Prao Beach, and card. Kai Bae Beach and Lonely Beach, and the southernmost fishing village of Bang Bao, are the boarding locations for most snorkeling day trips. Pearl Beach is close to Confucius Beach, so most hotels will tell you that hotels near Pearl Beach are part of the beach.
Friends of nature and outdoor adventures can also have fun here because of the large number of mountains and cliffs in Koh Chang. The highest mountain is the Salak Petch Peak (744 m), and the second and third are the Chomprasat and Khao Hom mountains. There are large virgin forests with large water sources in the mountains and many waterfalls for adventure.
If you have enough time in Koh Chang, you may also want to go to the east coast. From the north to the south of the East Bank: Center Point Ferry, Nonsi Village, Salak Khok Bay (where diving and fishing are available).
Koh Chang National Marine Park The Mu Koh Chang National Park
It is actually a large national hydrological park including the entire island of Koh Chang and the nearby 46 small islands. It is approximately 1-2 hours away from the Laem Ngob Pier in Dalat Province facing Koh Chang. In addition to Koh Chang, the islands worthy of personal experience are: Koh Klum Island, Koh Ngam Island, Koh Lao Ya Island, Koh Rung Island and so on. The best season to visit these islands is from October to May. During the rainy season from May to October, visitors are not allowed to reach the islands in the southern part of Koh Chang, such as Koh Kood Island, Koh Mak Island, Koh Wai Island and Koh Kham Island.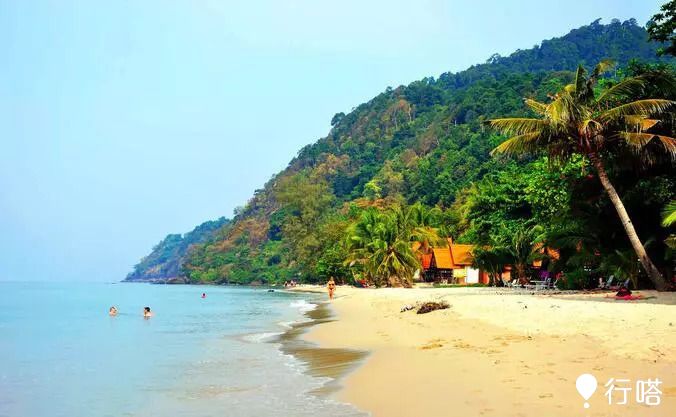 White Beach White Sand Beach
White Beach is the earliest developed beach in Koh Chang, the nearest and most lively from the pier. It takes about 10 minutes by taxi from the terminal, and the general cost is 50 baht per person. The hotel has the most choices, and the streets are full of "horse killing chicken" massages and spas, small restaurants, big restaurants and convenient small supermarkets. Of course, the tourists are also the most. Although there are many people, it does not affect the quality of the sand here.
Klong Prao Beach
The second largest beach in Koh Chang, located in the south of White Beach, is a newly developed hotel area. The relative service facilities are also complete, that is, the number is less, the price of the hotel is relatively cheap, although the beach is occupied by the resort, the consumption ratio The white beach is low and there are not many tourists.
Klong Prao Temple
This is a magnificent Buddhist temple located on the beach of Kongtuo. The annual Songkran Festival and the Lantern Festival are especially lively, and the temple market invites tourists and believers to spend a pleasant evening under the sacred monument of Thailand. Enter the temple to be dressed properly.
Chai Chet Cape
Located 4 km south of Baisha Beach, Chaitte Haitang is a small cape in the bay surrounded by rocks. It is relatively hidden and quiet. It is a good place to watch sunrise, sunset and fishing.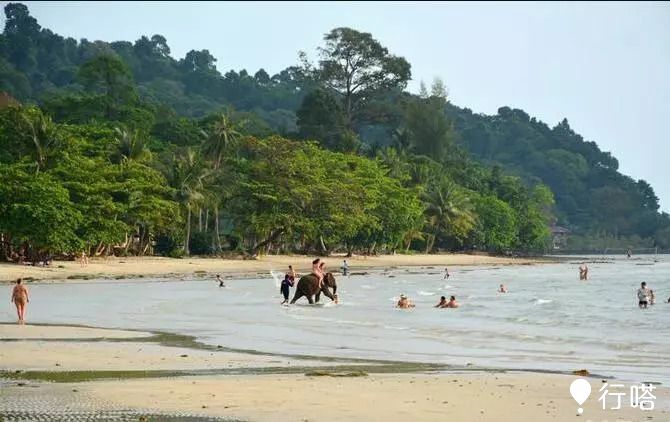 Kai Bae Beach
Kabe Beach is similar to Kongtou Beach. It is a newly developed hotel area. The facilities are basically complete. There are few shops around and expensive. Living here is quiet and natural, and there is a feeling of paradise. The beach is full of rocks and coral wrecks and is not very suitable for swimming. The sea is a little farther away, and you can see colorful sea fish, suitable for snorkeling. The Kai Bae View Point on Kabe Beach is the most beautiful place to watch the sunset on the island.
Lonely Beach Lonely Beach
Lonely Beach is located in the south of Kabe Beach. It has beautiful postcard-like scenery, the beach is very comfortable and the sea is good. It is very suitable for swimming and sunbathing. The northern part of the beach is white sand and the south is a small rock mountain. This should be the second lively area on the island, and a large number of Western backpackers are particularly fond of this piece.
On the beach, there are a lot of small hotels with cheap and affordable prices. The night life is "night songs".
Bang Bang Bao Village
Bang Bao is a fishing village in the southernmost part of Koh Chang. It is close to Bang Bao Bay and to the east is another bay, Salak Phet Bay. The local residents drove the stone pillars into the sea and built the houses on the stone pillars, then connected the houses together by bridges to form a residential area. For more than a century, Bang Bao Bay has become a haven for fishing boats that are caught by the monsoon. BangBao Bay is also one of the rich coral areas. This is a great place to eat seafood.
Bang Bao Temple
At the end of the west coast of Koh Chang, in the common community of the small fishing villages Bang Bao and Klong Son village, it is a small temple belonging to the residents themselves. Here you can see the bungalows where the people live and the stupas built for the dead Bang Bao.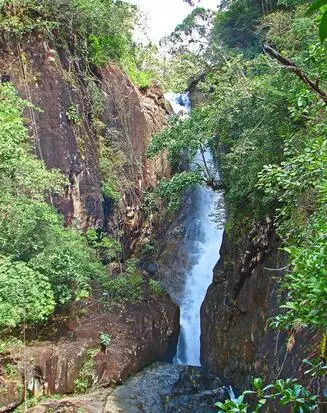 Nam Tok Than Mayom
The Beach Malang Waterfall is one of the most visited spots on the island of Koh Chang. It is located near the Than Mayom Pier and at the entrance to the National Marine Park Management Office. Than Mayom Waterfall is a 4th-order medium-sized waterfall surrounded by native rainforest. The waterfall cascades down to form a large pool. Visitors will climb to the top 3 play, and the 4th stage is not recommended for adventure because of the steep terrain. Rama V and Rama VII visited this place in 1876 and 1927 respectively, and there is a carved stone monument Royal Initial Stones in the waterfall area. The sunrise landscape here is also a must.
Sara Kao Bay Ao Salak Kok
Sara Khao Wan in the eastern part of Koh Chang is a beautiful bay surrounded by the sea. There are a lot of water marshes and trees in the bay. There is also a small village called Sara Khao Village, which is mainly based on agriculture and fishery. After planning a path leading to the mangroves, the villagers developed into an eco-tourism route. Take a day trip here, including canoeing, take a boat and enjoy the sunset while enjoying dinner, and a romantic firefly trip in the evening.
Koh Chang Restaurant
The Koh Chang restaurant industry has developed to a more mature level. The most popular place to eat is the white sand beach. There are a number of amazing restaurants along the beach and the main road. Many restaurants have live music performances and evening fire dance performances. In contrast, the beach is relatively quiet, but there are still many restaurants that taste good. Visitors who like to eat seafood can't go wrong with Bang Bao Fishing Village.
In addition, there are supermarkets such as Carrefour, Tesco or 7-11 on the main beach. Not only can you buy packaged food, but you can also buy seasonings and cooked vegetables. If you have the conditions, you will bring them back to the hotel for cooking.
White Beach Nong Bua Seafood Restaurant
This is a Thai seafood restaurant located near the 711 Convenience Store on White Beach Main Road. Recommended Tom Yum Kung soup, curry crab, grilled fish.
Address: 17/4 Moo 4, White Sand Beach, Ko Chang, Thailand
Website: http://www.nongbuarestaurant.com/koh/
Phone: +66-39-551595
Reference price: 350 baht per capita
Opening hours: 7:00-22:00
Koh Chang Food Place
Formerly known as Chang Faa, the restaurant is owned by two Chinese and is dedicated to Chinese cuisine and seafood. One of the chefs who used to be a five-star hotel in China. The menus are all with pictures and Chinese, and there are no obstacles to ordering. Even if you don't have the menu, you can help with the communication after communicating with the boss.
Address: White Sand Beach, Ko Chang, Thailand
Phone: +66-913581945
Reference price: 350 baht per capita
Opening hours: 10:30-3:00
Pauls Restaurant
The restaurant is an affiliated restaurant of Hotel Top Resort, located on the hillside of the white sand beach, with a terraced restaurant on the hillside offering unrivalled sea views and sunset views. The restaurant specializes in German cuisine, international
Fusion dishes such as dishes and Thai dishes, German pork knuckle, German sausage and German beer.
Address: 24/45 Moo 4, Hotel Top Resort, White Sand Beach, Ko
Chang, Thailand
Website: http://www.topresort-kohchang.com/hotel/en/about-us/pauls-restaurant.html
Phone: +66-39-551499
Reference price: 800 baht per capita
Opening hours: 7:00-12:00, 17:00-22:00
Hole toss and Kabe Beach
Firefly Restaurant Iyara Seafood
This is an esoteric chalet restaurant on the bank of Kongtuo River, which specializes in seafood dinner. After the meal, there are boats that can be sent to see fireflies, and there are free hotel transfers by phone.
Address: 24 Moo 4 KlongPrao Beach Kohchang, Trat
Phone: +66-39-551353
Reference price: 800 baht per capita
Opening hours: 10:00-22:00
Barrio Bonito
The restaurant is located on Kabe Beach, next door to the Garden Resort and specialises in Mexican and Thai cuisine. The restaurant is decorated in a South American style, comfortable and relaxing.
Address: Moo 4, Kai BaeBeach, Ko Chang, Thailand
Phone: +66-800928208
Reference price: 500 baht per capita
Opening hours: 17:00-23:00
Ka-Ti Culinary Restaurant
This is a private Thai restaurant featuring a variety of Thai curries. The restaurant also offers cooking classes and teaches basic Thai cuisine.
Address: 48/7 Moo 4, Klong Prao Beach, Ko Chang, Thailand
Website: http://www.kati-culinary.com/
Phone: +66-819030408
Reference price: 350 baht per capita
Business hours: 11:00-15:00, 18:00-22:00, closed during the day on Sundays
Lonely Beach and Bailan Beach
Q Eatery
This is a bar restaurant on Lonely Beach, which specializes in grilled, Western and Thai dishes. Cocktails are also one of the specialties. The restaurant is stylishly decorated and there is billiards for guests' entertainment. The music for dinner is relaxed and comfortable. After the night, electronic music is played. There is often an international DJ station, and the whole restaurant turns into a bar.
Address: 4/35 Moo 1, Lonely Beach, Koh Chang, Thailand
Phone: +66-866209375
Reference price: 500 baht per capita
Opening hours: 15:00-4:00
Happy Turtle
The restaurant is located on the beach of Bailan Bay, sandwiched between Lonely Beach and Bailan Beach. The restaurant is simple and stylish, mainly Thai, and the staff is very warm and friendly.
Address: 105/1 Moo 1, Bailan Bay, Ko Chang, Thailand
Website: http://happyturtlekohchang.com/
Phone: +66-892529287
Reference price: 400 baht per capita
Opening hours: 8:00-22:00
Tamarin Restaurant
Tamarin, Chinese called Tamarind, is a sweet and sour horn in Thailand and a major feature of this restaurant, because chefs like to add tamarind to his dishes. This restaurant specializes in Thai, French, Mexican, Western, etc. The roofs of thatched and bamboo-built restaurants are Southeast Asian.
Loved by local backpackers. Recommended spring rolls, tamarind, curry, etc.
Address: 221/222 Moo 1, Bai Lan, Ko Chang, Thailand
Phone: +66-873877270
Reference price: 300 baht per capita
Opening hours: 8:00-22:00
Koh Chang Accommodation
Along the west coast of the island, from the white sand beach to Bang Bao, the southernmost fishing village, the accommodation resources are extremely rich. There are hotels close to the main road and "Hut" which is a reef beach that is occupied by a few people. It is suitable for young people. The backpacker's youth hostel also has a comfortable and superior hotel for the whole family.
White sand beach
White Beach is the earliest developed beach in Koh Chang, the nearest and most lively from the pier. It has the highest density of accommodation, bars and restaurants. Evening beach bar performances are also the most abundant. Staying here, eating and booking travel agents are more convenient.
Koh Chang Grand Resort & Spa KC Grande Resort & Spa
One of the most luxurious hotels on Koh Chang, on the white sand beach, at the door is the beach. The hotel has 3 swimming pools and the top infinity pool is a great place to enjoy the sunset. The hotel's spa is also among the best on the island.
Address: 1/1 Moo 4, Haad Sai Khao, Koh Chang, Trat, Thailand
Website: http://www.kckohchang.com/
Phone: +66-39-552111
Reference price: 2500
Kacha Resort & Spa Koh Chang, Koh Chang
Kacha Hotel is a light luxury hotel located in the middle of White Beach, with easy access to surrounding restaurants and travel agencies. It is distributed on both sides of the main road of White Beach. One side is the mountain view of the mountain, and the other side is the sea view of the Bohai Sea. The infinity pool with sea view is facing the sea and has an unrivalled sea view.
Address: 88-89, Moo 4, White Sand Beach Koh Chang, Trat,
Thailand
Website: http://www.kachakohchang.com/
Phone: +66-39-551421-6
Reference price: 1850 THB
Baan Saikao Hotel & Service Apartment Baan Saikao Hotel & Service Apartment
A budget hotel with a high cost performance, located on the east side of the road, you need to cross the road to reach the white sand beach. Downstairs there are 711 convenience stores, hamburgers, bars, etc. Shopping, dining and entertainment are more convenient. The hotel has a communal balcony with a beautiful sea view.
Address: 7/37 Moo 4 White Sand Beach, Chang Island, Trat,
Thailand
Website: http://www.baansaikaokohchang.com/
Phone: +66-39-551668-9
Reference price: 1500
Penis Resort Penny's Resort
This hotel is at the southernmost tip of White Sand Beach and is still some distance from the bustling streets. If you like quiet, it is best. The rooms are separate cabins, modern in decor, large and clean. Although there is no beach outside, it is a reef beach, but the hotel has a swimming pool with an artificial beach and lounge chairs between the pool and the beach to make up for the shortcomings.
Address: Moo 4 District, Koh Chang, Trat, Thailand
Website: http://penny-thailand.com/main.pl
Phone: +66-39-551122
Reference price: 650
Hole Toss Beach and Kabe Beach
Hole Beach is located south of White Sand Beach and is the second largest beach on the island. This is a newly developed hotel area. There are many new hotels with good quality and relatively complete service facilities. The price of the hotel is also relatively cheap compared to the white beach.
Sea View Resort and Spa Sea View Resort & Spa
The hotel is located on the hillside of Kabe Beach, with dense forests, but there is a cable car to the beach, which is very convenient. Each room is a separate villa and air-conditioned refrigerators are in place. With 2 infinity pools, the hotel has an unrivalled sea view. There are rowing boats on the beach that can be rented and drawn to the opposite island. It is recommended that the hotel's restaurant, located on the hill, is condescending, accompanied by sunsets and sunsets.
Address: 63 Moo 4 Kai Bae Beach, Koh Chang, Trat, Thailand
Website: http://seaviewkohchang.com/
Phone: +66-39-552888
Reference price: 2300
Netizen @free: In this resort, they are all foreigners, and they are the kind of family. They lie on the beach chairs, soak up the sun, listen to music, and go to the sea to make bubbles. It is very leisurely. The selling point of this hotel is the private beach and the best observation deck in Koh Chang.
Anna Resort & Spa AANA Resort & Spa
Located on the bank of the Klong Beach, it has a private beach and river course, surrounded by jungle, with panoramic views of the mountains, river and sea. In the evening, the restaurant on the river bank is particularly romantic, and you can also watch the fireflies on the private dock. The hotel is decorated with a sense of design and is decorated with mahogany and gauze. It is very Southeast Asian.
Address: 19/2 Moo 4 Ban klong praow, Ko Chang, Trat, Thailand
Website: http://www.aanaresort.com/
Phone: +66-39-551137-8
Reference price: 1500
Koh Samui Ramayana Resort & Spa, Ramayana Koh Chang
Resort & Spa
The hotel is located on the riverside of Confucius Beach and has a private beach but also needs to take a shuttle bus. The hotel's garden design is very characteristic, as if it is in the rainforest. The outdoor restaurant is very atmospheric at night and there are bands.
Address: 19/9 Moo 4, Klong Prao, Koh Chang, Trat, Thailand
Website: http://www.ramayana.co.th/
Phone: +66-39-551440
Reference price: 1250
Baan Rim Nam Hotel Baan Rim Nam
This is an economical inn located at the riverside location of Kongtuo Beach, opposite the Anna Resort Hotel. The decoration of the inn is very similar to that of Thai dwellings. The bed made of bamboo, the coffee table, and the wallpaper of bamboo are very exotic. The floor-to-ceiling windows of the room can directly see the river bank. The outside balcony is very large. You can sit on it and watch the fireflies at night.
Address: 9/3 Moo 4, Klong Prao, Ko Chang, Trat, Thailand
Phone: 66-870058575
Reference price: 850
Lonely Beach and Bailan Beach
Siam Beach Resort Siam Beach Resort
On a lonely beach with backpackers, this hotel is a relatively high-end hotel. The sea view room is located in a small two-story building on the beach with a soft sandy beach and crystal clear waters. There is also a small pool on the beach for guests to play.
Address: 100/1 Moo 4, Lonely Beach, Koh Chang, Trat, Thailand
Website: http://www.siambeachkohchang.com/
Phone: +66-819224495
Reference price: 1200
Rez Republic Hotel Lazy Republique Villa
The hotel is located on the east side of Bailan Beach Road. The rooms are decorated in a minimalist style, but the price is good for backpackers. The rooms are small villas surrounded by greenery, just like the feeling of staying in the jungle.
Address: 37/7 Moo 1, Bai Lan, Ko Chang Tai, Ko Chang, Trat,
Thailand
Phone: +66-870412905
Reference price: 500 铢
User @violeticejiejie: It is suitable for vacation. It is really like a name. It is suitable for lazy people. It is also good to live here. The owner is a white man who loves the earth very much. It protects the ecology everywhere, and the greening is done very well. It took a lot of thought to cultivate. The opposite hotel has a beach, and the quality of the beach is not very good.
Koh Chang Shopping
White Sand Beach is the most popular shopping destination. In addition to small supermarkets, there are many clothing stores and diving and surfing stores. Here you can buy everything you need for beach life – beachwear, swimwear, bikinis, sandals, handmade jewelry or crafts, sunglasses, DVDs and books for nighttime.
At major beaches such as Kongtuo Beach, Kabe Beach and Lonely Beach, there are small supermarkets and food stores that can't be bought.
Koh Chang Entertainment
At Koh Chang, you can experience a variety of entertainment activities in a variety of forms. If you want to explore the colorful underwater world at close range, then take a diving trip; if you want to embrace nature, you must go hiking or riding in the rainforest on the island, or you can swim in the waterfalls and watch the precious birds. Monkeys, lizards, etc. There are also primitive mangroves on the eastern coast of Koh Chang, where you can fly through the forest with a rubber boat and watch fireflies in the mangroves at night.
Travel agents at the hotel reception or in the tourist gathering area can book local tours, and generally include hotel transfers, which is convenient. It is recommended to book such trips one day in advance.
When the travel agent company plans to travel, it must shop around, determine the itinerary and the content involved, compare the price and service, you can also bargain properly, and finally choose a suitable one.
Diving (deep dive and snorkeling)
There are many excellent diving spots in the waters around Koh Chang, and coral reefs can be seen on the 5-25 meters sea floor. It is suitable for diving all year round. The best season is from October to May. The diving depth is 5-25 meters and the visibility is between 7-30 meters. This area offers a variety of hard or soft coral reefs that are co-existing with many tropical marine species, including sea otters, tropical fish, squid, squid, sea turtles, and whale sharks.
Diving is Snorkeling and Scuba Diving. There are many institutions offering diving trips on Koh Chang. The snorkeling day trip is generally 600 baht, and the deep dive primary PADI certified 3 day course is 14500 baht. The price includes the use of diving equipment.
Snorkeling does not require special training or even swimming. As long as you are not afraid of water, put on a life jacket, with a mirror, a breathing tube and an ankle. Scuba diving requires professional and heavy equipment to complete, and professional training is required before diving. The initial level requires about 3.5 days of training. However, many organizations are also available for a one-day experiential dive trip, with professional coaches escorting you, and students who want to experience deep dive fun can choose.
Outdoor activities
There are national forest park reserves in the northern and eastern coasts of Koh Chang, where the jungles are lush, with many wild animals and natural landscapes such as waterfalls.
In the nature reserve, there are some elephant camps where visitors can participate in feeding elephants, bathing elephants, riding elephants and crossing the jungle. There are four places where elephants can ride elephants: Baan Chang Thai Elephant Camp, Chang Chutiman and Klong Plu Ban Chang Elephant Camp on Klong Beach, and Baan Kwan Chang Elephant Camp in KlongSon Village in the north.
The ride is divided into: 2 hours including mountain rides and elephant baths, 900 baht / person; 1 hour project is only part of the jungle ride, the cost of 1 hour is 500 baht / person.
On the east coast of the Salak Kok Bay, there are a number of mangroves growing in tropical tidal flats. The villagers of SalakKok have built plank roads along the beach. Visitors can walk in the mangroves on foot or kayaking through the pieces. mangrove forest. If you are interested in kayaking, you can also rent it at the beaches of White Beach and Hole Beach.
Live shot
There is only one small shooting range on the island, but they are all real guns. The bullets that are hit can be different from the lead shots used in the previous military training!
There are three types of guns in the shooting range: one is a light rifle like the AK47 and M16, which uses a small bullet (the cheapest one); the other is a small pistol like the revolver for the western cowboy, with a half. A bullet-sized bullet (firepower); and a rifle that is used by future warriors, with a large bullet-sized bullet.
JJ and his LP said that we have selected a rifle (1250B) and a pistol (1500B) package, each with 15 bullets. Of course, you can also choose a mixed package. All three guns can be tried.
Firefly trip
The lush mangroves on Koh Chang provide shelter for a large number of fireflies, especially in relatively cool seasons. Groups of fireflies will spurt and mate with mating signals, even illuminating the entire forest. The entire path is like a night sky. It was decorated with the holiday light. Visitors can rent a boat to swim in the dark waters and watch the stars on both sides. In addition to looking for a tourist agent in the tourist area to book such a trip, you can also go to the firefly restaurant in Kongtuo Beach. After dinner, you will arrange a trip to the firefly.
Bar night club
The Koh Chang Bar Nightclub is mainly located on the main road of White Beach. The most popular beach bar on the beach side can enjoy cocktails while enjoying the Thai-style fire dance performance on the beach.
Kongbo Beach and Bailan Beach are relatively quiet, but there are also some small but relaxed bars. As a backpacker's base camp, Lonely Beach is a lively place for nightlife, but the bar is also relatively small, many of which are open in inns and restaurants, but as long as you follow the music, you will find it.
Sabay Bar
This bar is a place where every visitor to Koh Chang must go pilgrimage. There are rows of lounge chairs on the beach in the outdoor area, wonderful fire dancing performances in the evening, and live bands in the interior.
show.
Address: White Sand beach, Ko Chang, Thailand
Phone: +66-818642074
Boom Bar
This bar is a reggae bar in Confucius Beach. The interior decoration makes you feel like you are in a bar in a big city like Bangkok and Pattaya. The fresh bamboo and thatched decoration bring you back to the original elephant. The island and billiards are available for entertainment.
Address: 30/53 Moo 4, Klong Prao, Ko Chang, Thailand
Phone: +66-923705099
Nature Rocks
The bar is located on Lonely Beach, and every month there is a full moon party that mimics the island of Koh Phangan. You can enjoy the beach party while blowing the sea breeze. There is also a fire dance show, and there will be resident DJs to perform the best dance music for the guests. Every Saturday is a party night, you can indulge yourself.
Address: 98 Moo 4, Lonely Beach, Ko Chang, Thailand
Phone: +66-39-558027
Koh Chang Tour Route
When you arrive at Koh Chang, no matter which beach you live in the West Bank, it has little impact on the itinerary. Most activities and attractions can be reached within 2 hours. Visitors are arranged according to the length of their holiday.
Koh Chang 2 Day Tour
Line features: seaside leisure + snorkeling
Line Design: Stay at the Beach Hotel - Bang Bao Fishing Village Snorkeling Day Tour - Beach Leisure
Line details:
D1: Arrive at Koh Chang, pack your luggage and head to White Beach, or the view point of West Beach, have a seafood dinner and watch the sunset. Book a snorkeling day trip at the hotel on the second day.
D2: Bang Bao departs for a day trip to snorkeling.
Koh Chang 3 Day Tour Features: Get close to the island and experience the ride
Route Design: Riding Elephant and Motorcycle Roundabout - Bang Bao Fishing Village Snorkeling Day Tour - Beach Leisure
Line details:
D1: Arrive at Koh Chang, pack your luggage and go to the white sand beach. Book the elephant ride on the second day at the hotel. Rent a motorcycle, go to the lonely beach, have a seafood dinner, and return to the western viewpoint in the evening to see the sunset.
D2: I ride in the morning, return to the hotel at noon, and take a motorcycle to the east of the island to explore the waterfall.
D3: Bang Bao departs for a day trip to snorkeling.
Koh Chang 7 Day Holiday Tour
Line Features: Koh Chang Inward Tour
Route Design: Riding Elephant and Spa - Bang Bao Fishing Village Snorkeling Day Tour - Beach Leisure, Watching Fireflies - Motorcycle Roundabout (to East Coast) - Hiking and Leisure - Shooting - Waterfalls and Bird Watching
Line details:
D1: Arrive at Koh Chang, pack your luggage and go to the white sand beach. Book the elephant ride on the second day at the hotel. Rent a motorcycle, go to the lonely beach, have a seafood dinner, and return to the western viewpoint in the evening to see the sunset.
D2: I ride in the morning, return to the hotel at noon, take a sun in the afternoon, and have a spa at night.
D3: Bang Bao departs for a day trip to snorkeling.
D4: Relax on the beach and go to the fireflies at night.
D5: Rent a motorcycle around the island and book the next day's hiking program.
D6: Trekking in the jungle, returning to the spa at night to relax.
D7: Go to the hole near the beach to see the bird swimming.
Thailand 7 Day Tour
Line features: East line three trips
Line Design: Bangkok - Koh Chang - Pattaya
Line details:
D1: Arrive in Bangkok and stay overnight in Bangkok.
D2: Arrive at Koh Chang, rent a small motorbike and stroll around. By the way, book the four islands for the next day.
D3: Snorkeling 4 island day trip.
D4: Sleeping naturally wakes up and rides an elephant.
D5: Take a break, just stay at the hotel's beach, the pool for a day, and watch the fireflies after dinner.
D6: Koh Chang - Pattaya, walking street at night.
D7: Visit the temple and watch the Tiffany's show.
D8: Pattaya - Bangkok, Siam shopping.
D9: Grand Palace, Chao Phraya River, weekend market.
D10: Siam underwater world, returning to China.
Koh Chang practical information
Language
The official language of Thailand is Thai, formerly known as Siamese. Now many Thai people are learning Chinese, and they will have a little English. The popularity is high. If you encounter a Thai who can't speak English, call back to the hotel and let the hotel staff communicate for you. Learn a few important Thai words before traveling to Thailand, or download a translator for your mobile phone in case of language trouble.
Common language:
Hello (sawadee)
Yes (chai)
Not (mai chai)
Thank you (khop khun)
It doesn't matter (mai pen rai)
Currency exchange and bank
bank
There are many banks on White Beach, including Ayudhya Bank, Siam City Bank and Thai Military Bank (located in Haad Sai Khao), and a Siam City Bank on Kabe Beach. In addition, Siam Commercial Bank (Siam) CommercialBank) is located in Chaiyachet.
The general bank's opening hours are: Monday - Friday 8:30-15:30.
ATM cash machine
There are many ATMs in Koh Chang, which are open 24 hours a day. You can bring a UnionPay card and find the ATM with the UnionPay logo to withdraw money.
The areas where you can find ATMs are: Pier, Hole Beach Market, Kabe Beach, White Beach.
Haad Sai Khao, the fishing village of Bang Bao, and only one ATM in the eastern part of Koh Chang, is located at the police station in Dan Mai.
Except for the main island of Koh Chang, there is no ATM on any other island. If you want to go to Koh Wai Island, Koh Mak Island or Koh Kood Island, be sure to prepare enough cash in advance.
Exchange office
In addition to banks, foreign currency exchange points are usually open 7 hours a day and 7 days a week. Most redemption points are located next to the big banks. On the white sand beach, there are many small windows that can be exchanged for foreign currency.
UnionPay card in Thailand
More than 2,000 store POS machines in Bangkok, Chiang Mai, Phuket, Pattaya, etc. can use UnionPay credit card, Taishang Farmers Bank (Kasikorn Bank), Thai Military Bank (TMB), Thailand SCIB Bank, Pangu Bank (Bangkok Bank), SiamCommercial Bank, Siam City Bank, UOB, and Krung Thai Bank can be directly extracted with UnionPay cards over 8,000 ATMs. Thai baht. It is recommended to withdraw cash from the Taihua Farmers Bank ATM in Thailand. The bank's service is very good. The ATM has a full Chinese operation interface and its logo color is green.
China UnionPay has opened POS card and ATM cash withdrawal services in Thailand.
Merchants who have the "UnionPay" logo can accept UnionPay cards. Swipe or withdraw money overseas
There is no need to pay a handling fee, and there is no currency conversion fee ranging from 1% to 2%.
The fees for Thai banks are the same: 150 baht per THB 20,000, analogy:
75 铢 will be charged for 10,000 baht, and up to 40,000 baht per card per day.
Some banks can only take 20,000 baht per card per day.
credit card
Credit cards are generally accepted in high-end hotels, restaurants and other commercial establishments in Thailand. These places can brush mainstream credit cards such as VISA, MasterCard, American Express and Diners Club. VISA and MasterCard advance cash can also be used at many banks and exchange points in Thailand. However, a 1.5% handling fee will be charged.
Credit card withdrawal requires a fee or a high fee. It is recommended that ATM withdrawals be collected as much as possible.
Use a debit card;
Credit cards are subject to credit limits and may result in high fees due to credit limits.
A savings card is recommended for large purchases;
In addition to withdrawing cash, UnionPay cards can also be used in most large shopping malls and stores in Thailand.
Regardless of the debit or credit card, please enter the password when swiping the card; if the card has no password, please
Press to confirm.
post Office
Main post office
Address: between Haad Sai Khao and Chaiyachet on White Beach
All small subzones have mail boxes, most hotels or resorts can help deliver mail, and there is a post office branch on Koh Mak Island.
About postcards
Netizen @JJ: There are postcards sold in many small shops on his LP street, about 7 baht, which is printed on ordinary double copper paper. In addition, we found a black and white version of the paper in Bang Bao. Postcard, a lot of high-end, 25 baht / piece.
Postage stamps can be found in small shops selling souvenirs. They can also be bought at 7-11. The face value is 15 baht and can be sent to various places around the world. There is a 3 baht stamp that is sent to Thailand. I bought that. The written postcards can be handed over to the hotel's lady to help you, but I really doubt if they have sent it, because now it is a month, and have not seen it.
Common phone
Sightseeing Police: 1155, providing a 24-hour service hotline.
Fire alarm: 199
Alarm / emergency help: 191
Tourist police: 1155, 24 hours, will speak English.
Communication
Local phone card
There are three types of telephone cards commonly used in Thailand: Truemove, Happy, and 1-2-Call. The Turemove card is used more and the word of mouth is better, followed by the Happy card, and the 1-2-Call card fee is not expensive. It can be purchased and recharged at 7-11 convenience stores, telecom business halls and even airports. Now there are agents on the Internet who can buy Thai phone cards in China, and the price will be cheaper than buying in Thailand, and it is very cost-effective and convenient to provide special instructions and instructions.
DTAC Happy Tourist SIM Card
For most visitors, this phone card is specially recommended for visitors. You can purchase a 7-day unlimited 3G data package for 299 baht, including 100 baht, and you can call China or Thailand for about 100 minutes. If it is more than 7 days, you can purchase a prepaid card and open a limited online package of 49 baht / day (250M flow / day) or 199 baht / week (1G flow / day).
Call China fixed line: 00400+86+ domestic area code (0 province, such as Beijing area code 010 dial 10) + fixed telephone number, 1 铢 / minute; call China mobile phone: 00400 + 86 + mobile number, 1 铢 / minute; Send SMS 5 baht / article to Chinese mobile phone, send MMS 15 baht / article.
Call the local Thai number: 0+ Thailand number, 1 铢 / min; send a local message to Thailand 3 baht / article, send MMS 5 baht / article.
Domestic mobile phone card
Users of China Telecom, China Unicom and China Mobile to open international roaming can use their mobile phones to make calls in Thailand. The specific tariffs are as follows:
China Telecom
Call the roaming site at 1.99 yuan / minute, dial 1.99 yuan / minute in mainland China, answer 1.99 yuan / minute, send 0.99 yuan / article in mainland China, and 1.69 yuan / article in other regions.
China Unicom
Call the roaming area at 2.16 yuan / minute, call China mainland 2.16 yuan / minute, answer 2.16 yuan / minute, send mainland China SMS 0.86 yuan / article, send other regions SMS 1.76 yuan / article.
China Mobile
Call the roaming place at 0.99 yuan / minute, dial 1.99 yuan / minute in mainland China, answer 1.99 yuan / minute, send text messages in mainland China 0.69 yuan / article, send text messages in other regions 1.59 yuan / article.
Emergency call
Emergency Center: 1691
Medical assistance: 1669
Fire alarm: 199
Alarm / emergency help: 191
Tourist police: 1155, 24 hours, will speak English.
Thailand International Area Code: 66
Koh Chang when the area code is: 39
hospital
There is a government-run hospital in the northeastern part of the island of Dan, where you can speak English.
Doctor of the language.
Opening hours: 8:30-16:30, not open on Saturdays and Sundays, only emergency patients
Contact: +66-39-586131; +66-39-586121
Clinics and pharmacies
The clinic refers to a health clinic set up by the government. It can be found in most areas of Koh Chang, and there are more pharmacies, mainly on the beach. You can buy skin care products such as common medicines and sunscreens. Of course, there are also herbal creams that are popular among Thai people. Many people like to bring them back to China as souvenirs.
Clinic: Koh Chang International Clinic
Address: 14/16 Moo 4 White Sand Beach, Koh Chang, Trat
Contact: +66-39-551555, +66-39-551151/2
Clinic: PP International Clinic:
Address: 30/15 Moo 4 Klong Prao, Koh Chang, Trat
Contact: +66-85-2223955 (24-hour service), +66-39-557211/2
PP Clinic (dentist)
Address: Hole Beach, opposite Amari Emerald Cove Resort
Contact: +66-39-557235, +66-86-63200702
Insurance
American International Underwriters
The company is referred to as AIU, and its service network covers Europe, Latin America, Africa, Australia, New Zealand, Northeast Asia, Southeast Asia, China (including Shanghai, Guangdong, Shenzhen, Beijing), Hong Kong Special Administrative Region, Taiwan, etc. The commercial institutions, families and individuals provide a full range of services including property insurance, cargo transportation insurance and liability insurance, and health insurance.
Chinese Embassy in Thailand
Chinese Embassy in Thailand
Address: NO.57, Racgadapisek Road, Bangkok
Phone: +66-02-2450088
Consular protection phone: +66-854833327 (24-hour mobile phone), +66-02-2457010 (working day 9:00-17:00)
Chinese Consulate General in Chiang Mai
Address: 111 Changloh Road, Haiya District, Chiangmai
Tel: +66-53-280380, +66-53-276125, +66-53-276457
Consulate General of China in Songkhla (near Phuket, Koh Samui, Krabi)
Religion and taboo
When visiting temples in Koh Chang, you need to pay attention to dressing. Do not wear women's slings, miniskirts/shorts. Get started with taking off your shoes. Many restaurants also have tips for taking off their shoes before entering the door.
Visa related
Arrival visa
According to the Notice of the Ministry of Interior of Thailand, passport holders can apply for a visa on arrival at the immigration checkpoint for a stay of no more than 15 days. When arriving at the airport, the passenger will go to the visa-on-arrival counter (VISAON ARRIVAL).
1. Please fill out the application form (TR-15), which can be obtained at the counter or on the flight, and affixed a 2 inch photo (4X6 CM) taken in the last six months, if not provided beforehand. Photographs can be taken at the photo studio next to the counter.
2. Please fill in the entry and exit card (TM6) requested by the attendant on the flight attendant correctly and completely.
3. Please clearly indicate the address of the Thai period, the address of the local host travel agency, and the telephone number on the application form and the entry and exit cards.
4. On-site visa fee: 1,000 baht per person (Taiwan only, can be exchanged for Thai baht at the foreign exchange office near the counter).
5. Make sure to provide proof of the return ticket, preferably in English. If there is only a Chinese ticket proof, you need to pay more.
6. Carry 20,000 baht/person or 40,000 baht/family cash or equivalent foreign currency (Thailand Immigration will conduct random checks).
7. A full passport with a valid period of more than six months must be used.
Second entry visa (return to the first sign)
The tourist visa is a single entry. If you need to leave Thailand and return, you can apply for a second-entry visa (Re-entry) before leaving the country. You only need to fill out an application form and attach a 2-inch photo. The second entry visa at the airport is after the boarding pass is changed and before entering the customs; the land exit is before the departure procedure. Visa fee: 1000 baht
Precautions for finding a travel agent or Taobao agent visa
If the individual does not have time to go to the consulate to apply for a visa, the travel agency or the online agency has a special agency business, as long as the passport 2 two-inch photos, and then express to the designated address, convenient (refer to the price of 250 yuan).
Immigration card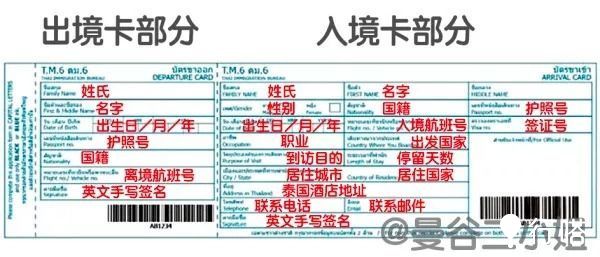 traffic
There is no airport in Koh Chang, mainly by land transportation. Drive from Bangkok along the No. 3 highway to the southeast, through the four houses of Chonburi, Rayong, Chanthaburi, and Trat, and reach 385 kilometers to Koh Chang.
From Dalat, along the 3184 road, 17 kilometers, you will arrive at the laem Ngob pier ferry. Visitors need to take a ferry to get to the island.
Long-distance bus (Bangkok - Da Lat)
Departure from Suvarnabhumi Airport
Ticket location: Gate 8 on the first floor of the airport
Koh Chang - Bangkok round-trip fare 800 baht / person, one way 600 baht.
Suvarnabhumi Burapha Bus Company (No. 392)
Long-distance buses from Suvarnabhumi Airport to and from Koh Chang and Pattaya are the best models on this line. You can take up to 40 people and book online at the official website.
Website: http://www.buskohchangsuvarnabhumi.com/index.php (English support)
Contact: Headquarters Tel: +66-89-1133490; Bangkok Office: +66-83-7942122; Koh Chang Office: +66-81-6605926; Pattaya Office: +66-90-7631637; E-mail: bussuvarnabhumi@ Gmail.com
Depart from Bangkok East Bus Station Ekkamai Bus Terminal
Contact: +66-02-3912504
Arrival: Take the BTS at Ekkamai and the bus stop is nearby.
There are two kinds of cars driving here: one is blue, and the middle is non-stop.
The car needs to buy a ticket at the station; the other is red, there is a stop on the way.
Use this type of car to get on the bus and buy tickets in the car depending on the destination.
[Contact information for some bus companies departing from East Station]
Choet Chai Company: +66-23912237
Chok Anukun Company: +66-23927680
Suppharat Tou Company: +66-23912331
Departure from Mo Chit Bus Terminal, Bangkok North Bus Station
Contact: +66-02-9362852
Arrival: Take the BTS at Mo Chit, but there is still a considerable distance from the station and walk for about half an hour.
Bus: 77 roads in front of BTS Victory Monument station; 138 roads in BTS
Saphan Kwai (N7) rides down; 3 Road near Khao San Road can take the Mo Chit stop.
3. Taxi: If you take a taxi, the driver knows how to drive to Mo Chit. Some people will call it Mo Ghit Song (Mo Chit 2) or Mo Chit Mai (New Mo Chit) because the old terminus is also called As Mo Chit.
Ship (Ferry)
Laem Ngob pier ferry. The ferry is large and can carry heavy cars. The ferry fee for each car is $5. The ferry is slow and steady, so you don't have to worry about seasickness. It takes about 45 minutes from the ferry to Koh Chang.
The mountain road on the island is rugged. If you are worried about the car skills, you can store the car at the ferry. After the island, there is a motorcycle for rent, 20 dollars a day. There are two piers on the island of Nakata on the island of Nakata. Generally, visitors from Trat are on the island of Koh Chang Ferry, and another center point is located in Ko Chang. The southeast direction of the pier. If you want to go to the nearest Trat Airport, get off the coast of Koh Chang.
Center Point Ferry
The ferry departs here every hour, the bus directly drives on the bottom of the ferry, passengers sit on the upper level of the ferry, and the ferry takes an hour to reach the island plaisir
Koh Chang Ferry
Contact: +66-39-538318
Laem Ngob Pier
Contact: +66-39-538084
Koh Chang internal traffic
The island is basically a road. It is impossible to walk from one beach to another by walking. It is too far away, and there are plants and trees on both sides of the road. (The sea is not visible, it is ridiculous, and there is no ornamental. It can be said that if you have time, you can rent a motorcycle. However, riding a motorcycle also has a problem, that is, the road to the two beaches after the white sand beach has a steep steep slope, especially downhill, riding a motorcycle is very dangerous, but the foreigner is also whizzing, see You are technical, but it is not worthwhile for people to turn over. The degree of prosperity is also decreasing in turn. (@遇嘻嘻 provided)
Taxi ("double car")
On the main road in the West Bank, there are a lot of pickups converted into "taxis" that operate almost 24 hours a day, can stand on the side of the road, etc., can also let the hotel help the car. Generally from the southernmost to the farthest 100 baht - 120 baht / person. Commuting between major beaches, the price is generally around 60 baht - 70 baht / person.
The taxi prices in Koh Chang are basically the same, and there are almost no "black cars" or skyrocketing prices.
motorcycle
Renting a motorcycle is actually very cheap, 150 baht-250 baht can be rented for a day, some small shops on the roadside say gasoline and a small glass bottle is the fueling point, 30-40 baht / bottle can open more than ten 20 kilometers It is. A car rental store usually asks you to take a passport and you can also take a deposit of 3,000 baht.
JJ and his LP riding motorcycle are actually very simple, as long as you will ride a bicycle, there is basically no problem, but if you are really the first time to open, please remember: left hand brake, right hand open the throttle, right hand only when going downhill Help the brakes together, usually don't put your right hand on the brakes, otherwise you will easily turn into the throttle when you want to brake.
Self-driving
You can rent a car or a four-wheel drive on the island. There are some special steep and dangerous mountains on the island, so if you want to rent a car it is best to use a 4x4. Only commercial-level insurance (rather than limited personal or third-party insurance) includes all risks of car rental.
Most international car rental companies will provide this type of insurance (some for those with a valid international driver's license), which may or may not be available to local companies. It is best to have a copy of their insurance policy and make sure it states: "Commercial use." In any case, be sure to check carefully and carefully drive before renting. In particular, the traffic in Thailand is quite confusing, and the right rudder left also makes the challenge of self-driving more.
Mountain Bike
Fall in love with cycling in Koh Chang, you must be a professional player. Because the roads here are steep, they are all slopes. However, th